PIV Maintenance & Repair
In addition to fire hydrant repair and maintenance, Hydrant Doctor®  has extensive experience working with fire suppression systems using Post Indicator Valves (PIV) and gate valves, including water flow tests, maintenance, and repair.
Post Indicator Valves
Post Indicator Valves are commonly used to control the water flow of sprinkler systems used in public and private buildings, warehouses, and factories for fire suppression.
PIVs control water flow from the public system into the building's fire suppression system. You've probably seen a post indicator valve without knowing it. If you've ever passed a red wheel, much like a large steering wheel, on the interior wall of a building, that was a PIV! Sometimes PIVs are controlled by a locking handle or wrench instead of a wheel.
Many post indicator valves display a glass window, through which you can read whether the PIV is "open" or "shut."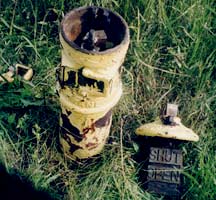 Gate Valves
Gate valves are usually designed to turn a water flow completely on or off. When the water flow is on, the "gate" is engineered to be fully open, so that there is no obstruction and water can flow under pressure freely through the valve.
If you are having trouble with a post indicator valve (PIV) or gate valve, please Contact Us.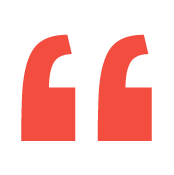 Since Nick has been performing the PM on the plant's hydrants and PIVs, they are in excellent condition. Whenever we encounter a problem with our system, Nick responds immediately and has the repairs made as soon as possible.
R.P. Smith
Group Supervisor Coal Handling
Homer City Generating Station
Hydrant Doctor® provides repair and maintenance for PIVs and gate valves throughout the Pittsburgh region. If you are having trouble with valves that are not operating properly, continuously leak, or simply do not operate properly, you want to call us.
Hydrant Doctor®, an innovative but experienced PIV and gate valve repair service in the Pittsburgh area provides:
Post indicator valve and gate valve maintenance and repair, including repairs to leaking and damaged valves.
New installations for PIV and gate valves.
Inspections and assessments of post indicator valves and gate valves.
Water flow tests.
Preventative maintenance contracts (for less than the price of a cup of coffee per day).
Consulting and training services for post indicator valves.
Supply of parts for many makes and models of Post Indicator Valves (PIV).
Valve Exercise Program, including the user of our WACH Power Valve Turner.
When part of a fire suppression system, working valves save lives. Hydrant Doctor® can save you thousands of dollars over valve replacement, parts procurement and inventory, as well as fines or damage resulting from neglected water valves that are part of your fire suppression system.
WACH Power Valve Turner
Hydrant Doctor® offers a valve exercise program that features the use of a WACH Power Valve Turner, an electric valve turner that can exercise any size gate valve. Using the WACH Power Valve Turner is more efficient and precise than by-hand manipulation of gate valves. Many municipalities, such as those in Allegheny County, are required to comply with a yearly valve exercise program. Contact Us for more information today.
Why Hire the Hydrant Doctor®?
You don't want accountability problems and you don't want to endanger lives. It's that simple. Hydrant Doctor® provides services to water authorities, factories, major corporations, colleges, municipalities, hospitals and nursing homes, shopping malls, power plants, warehouses, and more throughout the Pittsburgh region and the tri-state area. Nick Selembo has over 25 years of experience with many makes and models of post indicator valves and gate valves.
Know your PIVs and gate valves are in perfect working condition and able to pass any inspection.
We are able to field strip and clean all affected parts, often reassembling in "ready-to-go" condition.
Hydrant Doctor® uses specially fabricated tools and wrenches that save time, money, and wear and tear.
Large and small jobs, from some of the oldest PIV and gate valves to the newest models.
Hydrant Doctor focuses on comprehensive preventative maintenance. A good PM program keeps post indicator valves and gate valves in smooth operating condition and helps prevent unforeseen capital expenditures. Why purchase new units in an emergency when PM and repair costs so much less?
Contact Hydrant Doctor®  to inquire further.
Service Area
Hydrant Doctor® (aka Commercial Fire Hydrant Service) provides fire hydrant maintenance and repair services throughout the Pittsburgh region, western PA and the Mid-Atlantic states.
Consulting, Training, and Preventative Maintenance Plans provided nationwide.
Providing on site services to cities including:
Pennsylvania: Altoona, Bedford, DuBois, Harrisburg, Indiana, Johnstown, Lancaster, Pittsburgh, Somerset, State College, Uniontown, York
West Virginia: Clarksburg, Fairmont, Morgantown, Parkersburg, and Wheeling.
Ohio: Akron, Canton, Cleveland, Columbus, Steubenville, and Youngstown.
Maryland: Frederick, Hagerstown, and Frederick, as well as DC Suburbs like Alexandria, Rockville, Silver Spring, and Gaithersburg.