ASSE Backflow Certification
Backflow preventers, their testing and repairing are an important part of protecting public health.
Hydrant Doctor® has achieved ASSE Certification to better serve you. Contact Hydrant Doctor® today to learn more!
Backflow Preventers
More cities, states, and local governments are responding to the need for regulations in the testing of backflow preventers.
Turn on the tap and you expect clean, healthy, treated water. What many do not realize is that without backflow preventers there is a real possibility that unhealthy chemicals. even sewage, can "backflow" and contaminate water lines.
Backflow prevention devices make sure waste, chemicals, and gases from sewer lines do not contaminate fresh water supplies.
Backflow preventers are found in apartment buildings, restaurants and hotels, and in time are likely to be required for the average home. Most municipal governments now require backflow prevention testing. Does yours?
Properly installed and serviced, backflow preventers help guarantee that your building receives only clean, fresh drinking water, free of contaminants.
Contact Hydrant Doctor® for more information today.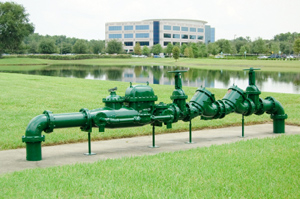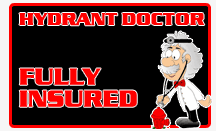 Why Hire the Hydrant Doctor®?
You don't want accountability problems and you don't want to endanger anyone's health. It's that simple. Hydrant Doctor® provides services to water authorities, factories, major corporations, colleges, municipalities, hospitals and nursing homes, shopping malls, power plants, warehouses, and more throughout the Pittsburgh region and the tri-state area.
Know your backflow preventers are in perfect working condition and able to pass any inspection.
We are able to field strip and clean all affected parts, often reassembling in "ready-to-go" condition.
Hydrant Doctor® uses specially fabricated tools and wrenches that save time, money, and wear and tear.
Hydrant Doctor® focuses on comprehensive preventative maintenance. A good PM program keeps backflow preventers in smooth operating condition and helps prevent unforeseen capital expenditures. Why purchase new units in an emergency when PM and repair costs so much less?
Contact Hydrant Doctor® to inquire further.
Service Area
Hydrant Doctor® (aka Commercial Fire Hydrant Service) provides fire hydrant maintenance and repair service throughout the Pittsburgh region, western PA and the Mid-Atlantic states.
Consulting, Training, and Preventative Maintenance Plans provided nationwide.
Providing on site service to cities including:
Pennsylvania: Altoona, Bedford, DuBois, Harrisburg, Indiana, Johnstown, Lancaster, Pittsburgh, Somerset, State College, Uniontown, York
West Virginia: Clarksburg, Fairmont, Morgantown, Parkersburg, and Wheeling.
Ohio: Akron, Canton, Cleveland, Columbus, Steubenville, and Youngstown.
Maryland: Frederick, Hagerstown, and Frederick, as well as DC Suburbs like Alexandria, Rockville, Silver Spring, and Gaithersburg.